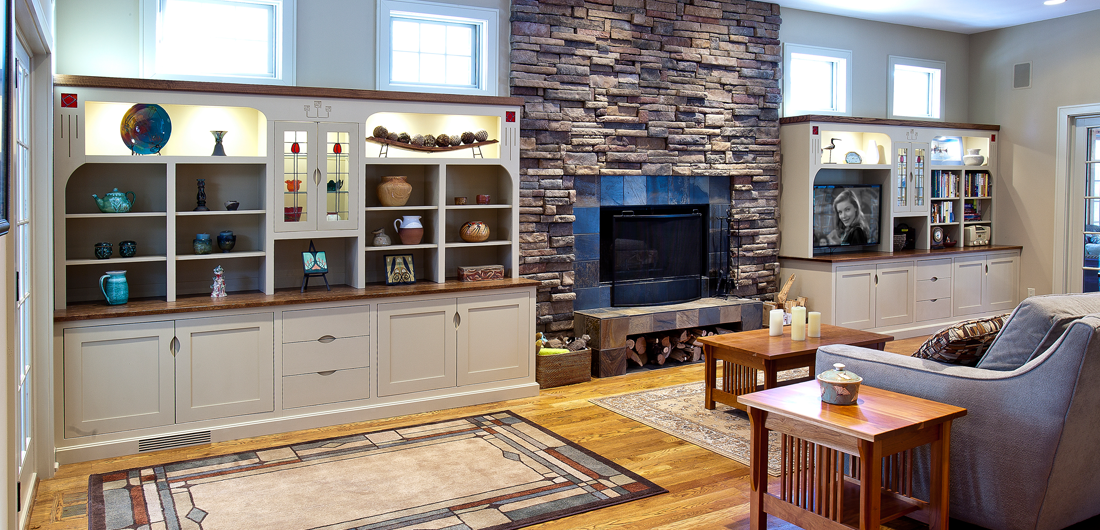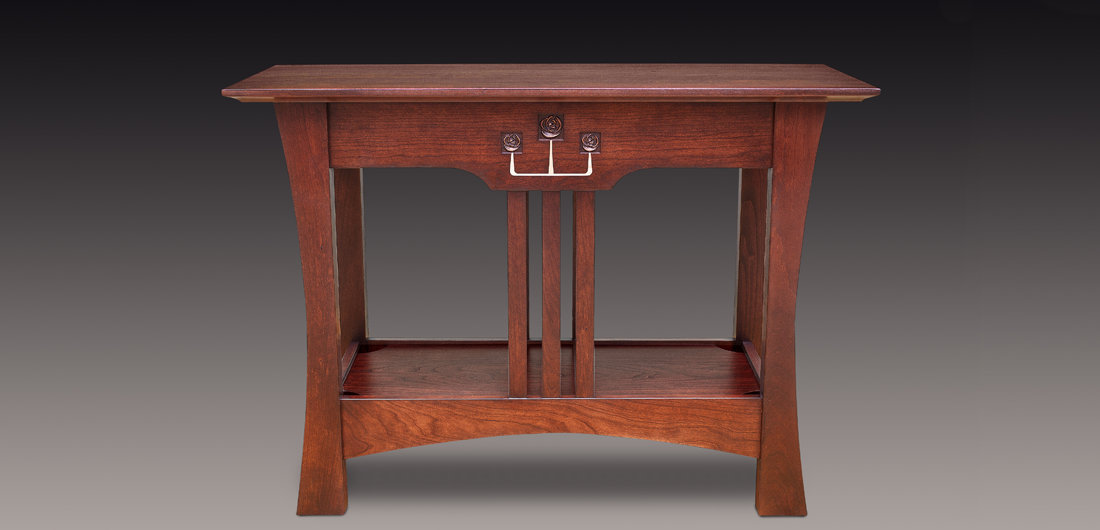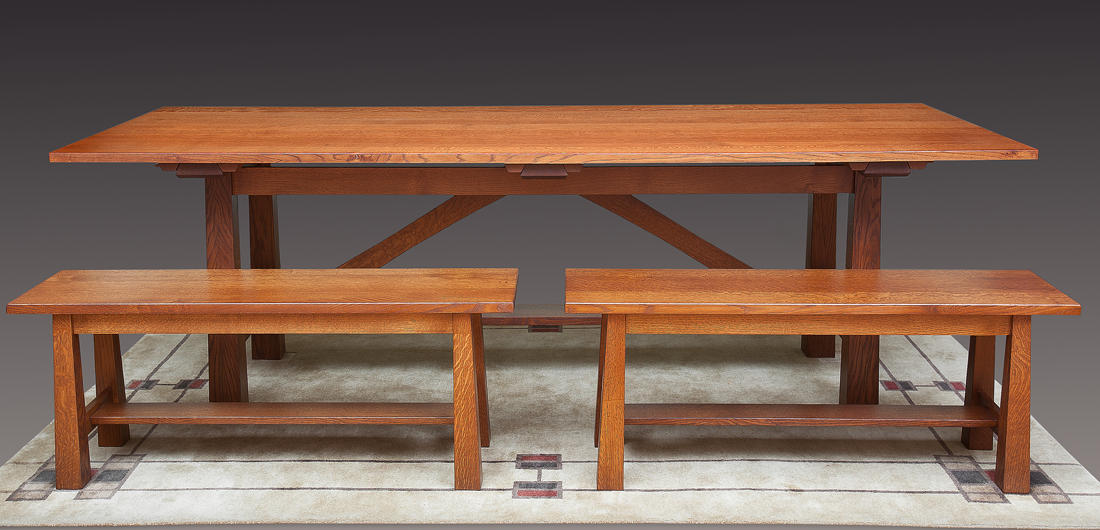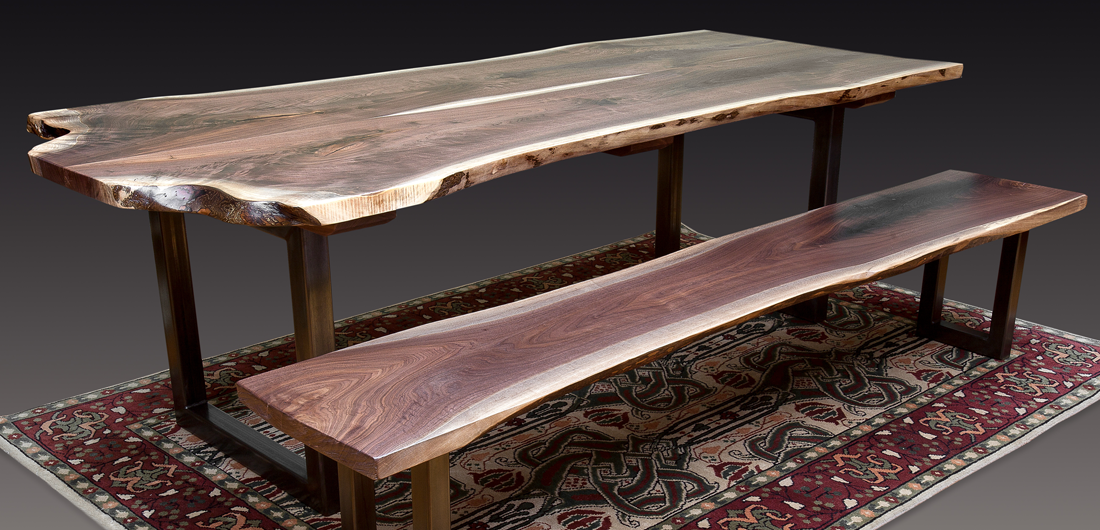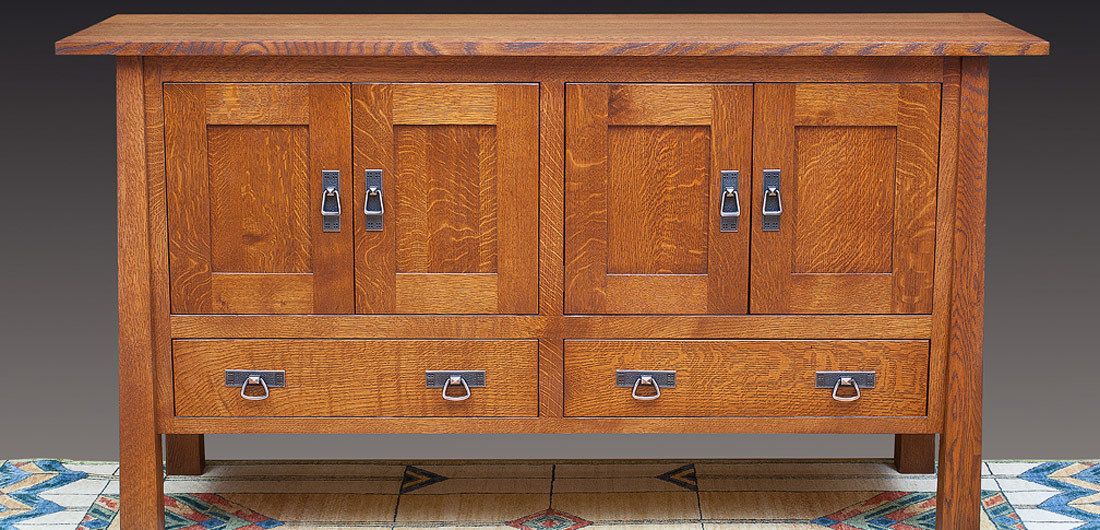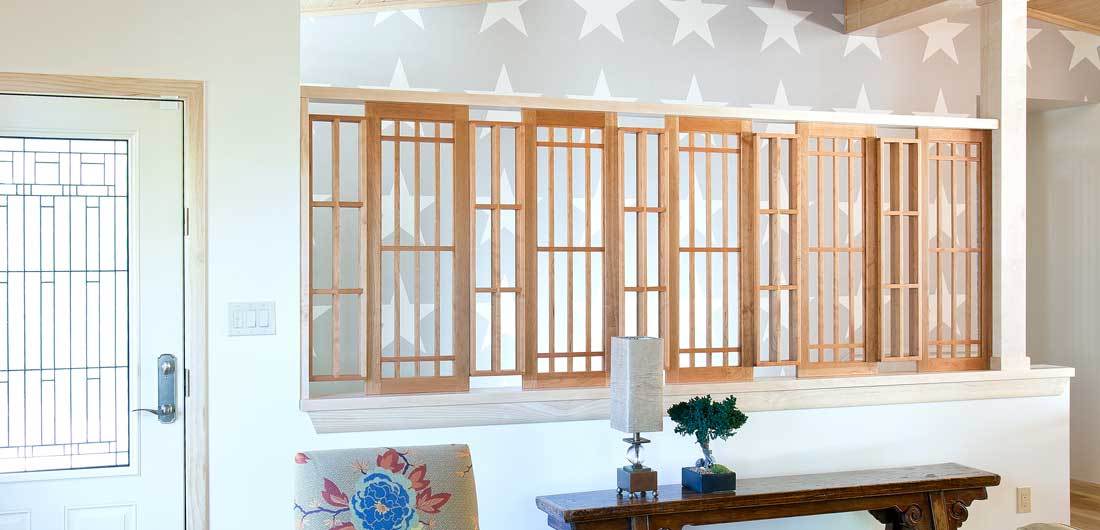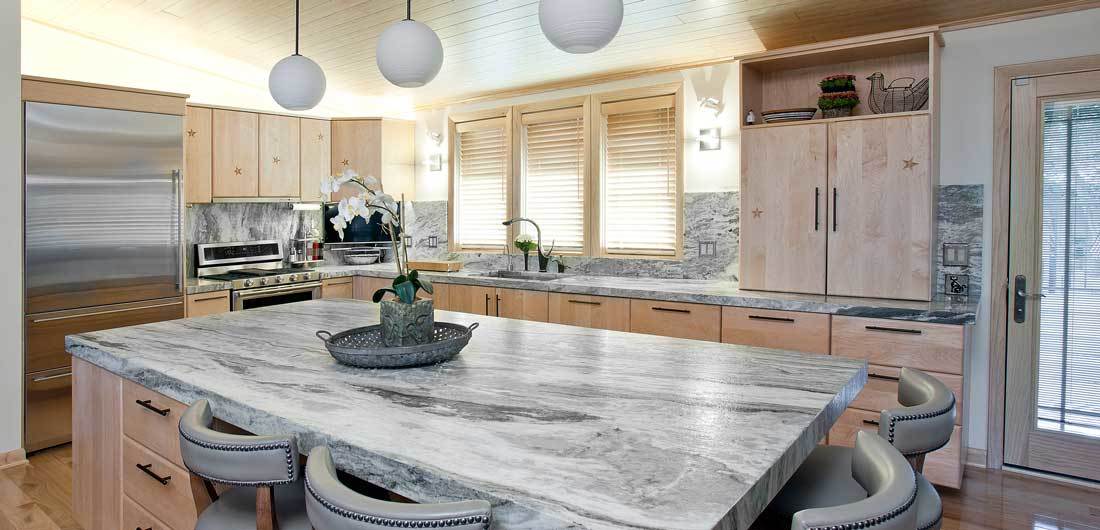 Welcome to Center of the World Woodshop
Center of the World Woodshop offers fine Craftsman-style furniture and cabinetry designed by Terry Hanover. Our furniture showroom has been compared to a museum of contemporary art, with Arts & Crafts rugs, wood turnings and carvings, pottery, art tile, leaded glass lamps, even books by local authors.
Center of the World Woodshop Showroom is located in the heart of Harbor Country, in southwest Michigan. Take a virtual tour of our showroom here — or visit us in person. Either way, you'll discover it's still possible to find fine furniture and home accessories, handmade by artisans in the United States.
Closed Labor Day — Monday, September 4
Because our hard-working staff deserves a break!
Autumn hours begin September 5:
OPEN: Monday, Wednesday thru Saturday 10:00 - 5:00
CLOSED: Tuesday & Sunday
Summer hours continue through September 3:
Monday & Wednesday-Saturday — 10:00 a.m. to 5:00 p.m.
Sunday — 12:00 to 5:00 p.m.
Closed Tuesday